Homeowners frequently complain about entrance halls being too dim and dark. Oftentimes, this is the case because the massive front doors prevent the outside light from entering the hallways. Front doors with glazed sidelights can circumvent this problem, allowing the hallway to be flooded with natural sunlight.
In doing so, the dark hallway turns into a brightly lit corridor, welcoming residents and visitors alike.
Thus, glazed side panels do not only enhance the look of an entrance area, they also offer a homely fee, even in the hallway. Incidentally, reliable privacy protection can also be guaranteed despite the glazed panels.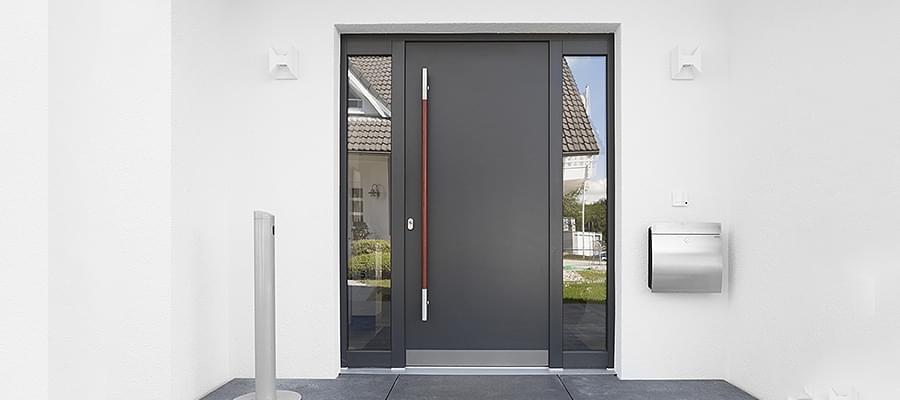 Many manufacturers offer special frosted glazing elements, allowing light to enter the house naturally, while simultaneously preventing people from looking in.