In comparison to window sills of stone, aluminium also has the advantage when it comes to appearance. Regardless of whether the sun is shining and the garden beckons, or whether rain is falling steadily onto the sill: aluminium retains its good looks.
This is not the case with marble or natural stone, where rain and snow can, over a period of time, cause ugly staining or deposits of limescale. Flower pots or any other object placed on the window sill and left for a time can cause a natural material to leave unsightly marks, marks which are quickly and easily removed if the sill is aluminium.
Granted, window sills of natural stone etc. can be sealed, but both price and effort increase, which has to be considered along with the extra work required. In order to upgrade existing, older window sills there are a number of products on offer which bring modern features to sills. Some window sill systems are equipped with an extra cover panel which can be fitted over the existing window sill.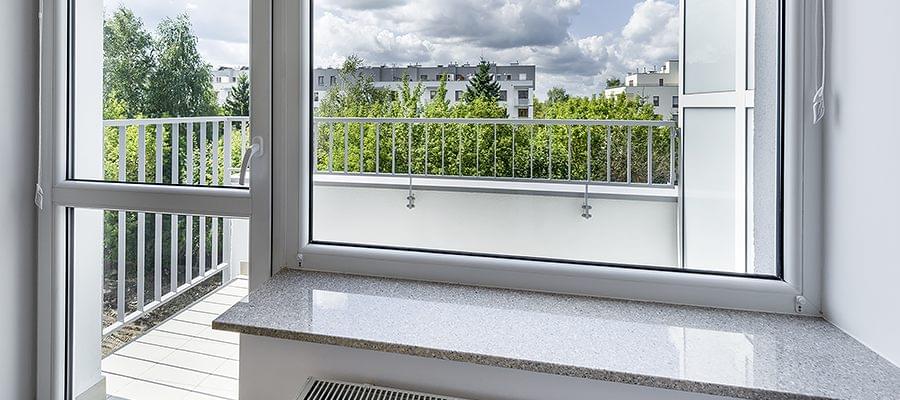 Then it is not necessary to spend time and effort removing older window sills with the possible risk of damaging the underlying masonry.
The original sill continues to carry out its function but also profits from having a new, robust casing.