Window profiles for PVC windows

---
Window profiles
Windows are categorised according to the material used to construct the frame. This can be either PVC, wood or aluminium.
The choice of material will largely depend on the following criteria: insulation, thermal insulation and amount of maintenance required.
For PVC windows it is also important to consider which frame profile the window has.
The window profile is one of the most important design features of PVC windows. This consists of several chambers which are frequently referred to as insulation chambers.
The chambers should serve the following purposes: to provide good thermal insulation and to stabilise the window frame construction.
Chamber system
The quality of PVC windows largely depends on the number of chambers incorporated in the design. These are decisive when it comes to insulation and thermal insulation. The first PVC windows were only fitted with a single chamber and thus did not offer good insulation values.
Hence modern windows are fitted with multi-chamber frame profiles. These range from 2 to 7-chamber systems. The original 2-chamber profiles simply had a second chamber added on from the outside.
This served mainly to divert the rainwater away. However, it was soon noted that by providing the second chamber better insulation values could be achieved, hence providing the basis for better systems with the best-possible insulation and better insulation values.
---
Windows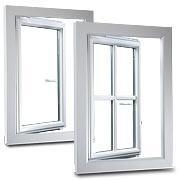 French Doors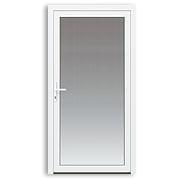 Front Doors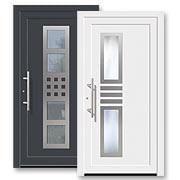 ---
Multi-chamber systems
A number of window manufacturers still offer the 2-chamber system, however this technique has already been superceded. Most windows are now offered with the 3-chamber system. The third chamber provides for even better thermal insulation.
Due to recent technical innovations it is now possible to improve the energy efficiency even more. That has meant that even the 3-chamber system has been replaced by a newer and better window profile.
Aluplast window profiles
The window manufacturer aluplast offers the latest developments in window profiles. These include, amongst others, the new 6-chamber system and the technique of filling the profile chambers with a special polyurethane foam.
These two methods combine to produce extraordinary insulation values. In addition the company aluplast offers outstanding design and places great value in the production and manufacture taking place in Germany. The expression "Fenster Made in Germany" means what it says.
---