As fixed window grilles mounted on ground floor windows are not for everyone, there is the possibility of installing a mobile window grille. These are not accessible from outside, and can be easily and quickly opened from within. In this way the window remains as possible escape route in emergency, which is not possible when the grille is securely mounted. The installation of moving parts is possible such as sliding lattice grilles.
Perhaps it should be pointed out that no system provides 100% protection against burglary, but a window grille can discourage a potential perpetrator from carying out their crime and gives the residents a certain security.
The building is no longer so vulnerable and conveys an impression of security.
As window grilles are available in an number of different styles, there is sure to be a solution for every window even optically. Although the last point is not so important for cellar windows when it comes to living rooms this is an important aspect. Even a coat of white paint can transform a grille to become more friendly and more open.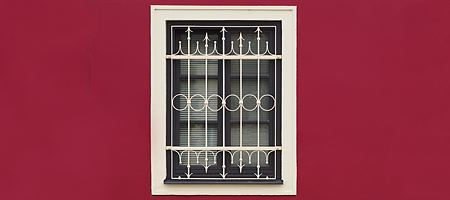 By observing the instructions carefully and having the correct tools available it is possible to install a window grille by oneself. With little effort and low cost one can significantly increase the safety and security of your home.