Of course, walls should also benefit from modern advancements. In order to measure the u-value of a wall, all elements making up the bulk of its construction have to be considered.
This means that the inner and outer parts of the wall have to be considered, as well as the insulating infill in between. Even outside plaster impacts u-value calculations, which is why special insulating plaster is available for interior walls as well as exterior ones. Such plaster can easily be applied during renovation.
Old, even potentially hazardous, plaster is easily broken off walls and exchanged for new plaster. Historical buildings are particularly popular subjects of plaster renovations, since applying modern insulation methods to walls not originally built to thermal insulation specifications can be a daunting task. The new plaster, made from insulating materials, is applied as an undercoat to before the outer layer of plaster is applied.
The outer layer of plaster, meanwhile, is usually resistant to the elements and allows for aesthetic independence from the looks of the insulating material. This method of plastering is of particular importance to historical buildings, allowing them to retain their original form. Meanwhile, on new buildings, the application method allows for effective thermal insulation while also allowing full control over the visual presentation of the house's façade.
Aesthetics might not be integral to saving money on heating bills, but they do make a building cosy, after all.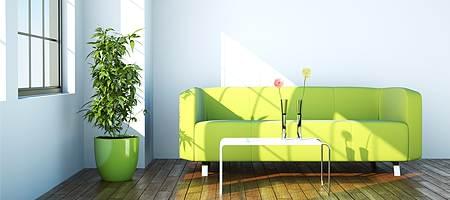 Wood yet again provides the best heat insulation as a building material for walls, while concrete without additional thermal insulation features a particularly high u-value. Autoclaved aerated concrete is a particularly effective material whose u-value can reach even the average value provided by wood.
Autoclaved aerated concrete is technically not a type of concrete, since the material is usually made from finely-ground steam-hardened sand. That being said, this particular type of concrete is relatively light and features a low density, making it an ideal material for interior or exterior walls.
Despite providing excellent u-values on average, the material's acoustic insulation abilities are inferior to most other materials. In areas with particularly heavy traffic, additional measures should be taken to provide for sufficient soundproofing. Acoustic insulating windows, for example, can easily be found at windows24.com, providing peace and quiet in any home.