Camouflage colors
Colors used for camouflage purposes are not included in the RAL CLASSIC collection and are listed separately. For example, the colors used by the German army are typically bronze-green 6031 F9 and 6031 HR. Other camouflage colors include 8027 F9 leather-brown and 9021 F9 tar-black.


RAL digital colors
All RAL colors have been integrated into the RAL DIGITAL software. The digital CLASSIC, DESIGN and EFFECT RAL color ranges offer almost unlimited creative possibilities and is available as both computer graphics and as CAD program.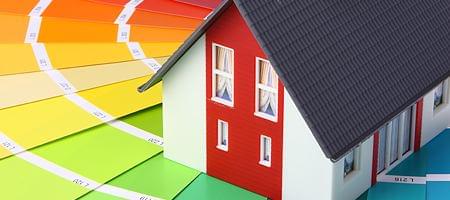 Color tolerances
The term color tolerance means the permissible deviation that the supplied paint or the delivered item can have compared to the RAL color specification. End-users who order large amounts of RAL paints have the advantage of having skilled and specialized staff at their side who can inspect the paints.
In addition, professional staff lay down binding limits when it comes to the individual colors.
Customers who order smaller amounts of RAL paints often do not have the special equipment necessary to assess the colors. Smaller companies frequently work as sub-contractors and it can sometimes happen that the final combination of parts have different colored surfaces. This primarily affects manufacturers of metal construction parts who either paint the metal parts themselves or who order them pre-painted.
Color differences can sometimes arise due to the particular surface structure of the material. The method used to apply the coat can also have an effect on the color appearance. The appearance of a particular color applied via spraying is not always identical to when applied using powder coating techniques for example. Unfortunately, limiting the number of RAL colors does not necessarily help, since some color deviation is tolerated in certain product areas. In order to avoid color deviations, it is best to order from suppliers who have the special color measuring equipment at their disposal.