3. Choosing the correct seal
For the installation of windows you will have to decide between different kinds of seals. We distinguish here between three layers: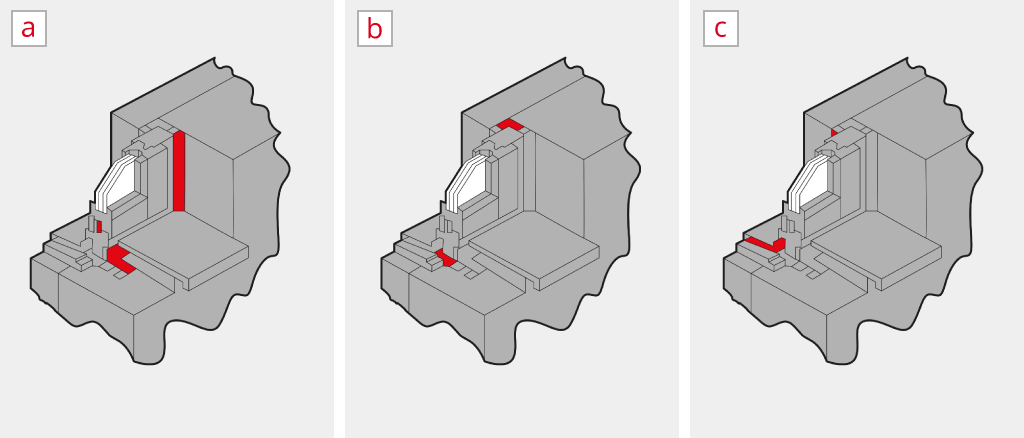 "Inner" seal: separating inner and outer climate (Fig. 3a)
"Middle" seal: defines the space between window and wall (Fig. 3b)
"Outer" seal: serves as weather protection layer and needs to be weatherproof (Fig. 3c)
This results in different requirements for each seal:
The inner seal should be impervious to vapours.
The middle seal should be filled with thermal insulation materials.
The outer seal should be open to vapour diffusion.
In order to ensure that the window is sealed perfectly, different materials are needed. You may find their respective specifications here:
Inner: Use vapour resistant foil or acrylic grouting material.
Middle: Polyurethane construction foam is most suitable for this task. Alternatively you can use filling materials like mineral or cotton fibre materials.
Outer: We recommend pre-compressed sealing strips or foils that are open to vapour diffusion. Silicon grouting material is also a possibility.
All materials necessary for sealing can be found quickly and easily in our accessories shop.
During the installation of your window you should always take into consideration that the sealing is an essential protection against building faults.
4. Installation and adjustment of the frame
Now you need to insert the frame. You will need a bubble level and perhaps the washers.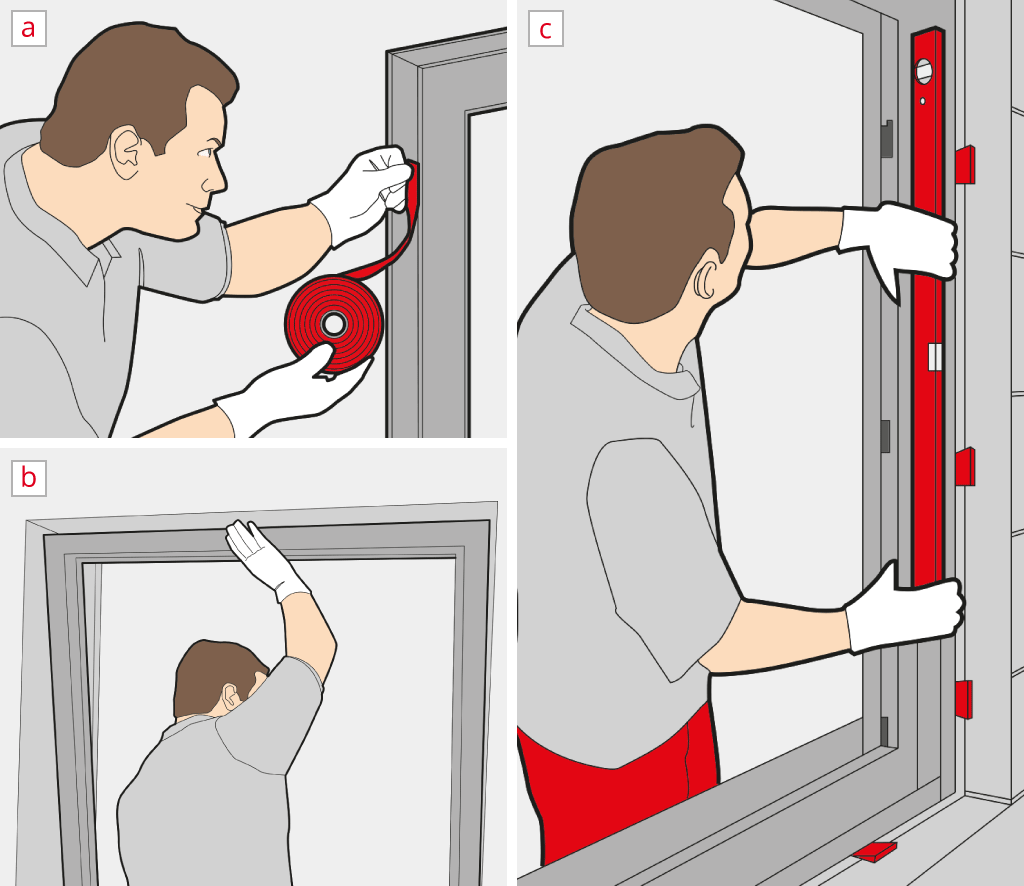 Apply the sealing material to the frame (Fig. 4a) and insert it into the wall opening (Fig. 4b).
Adjust it using the bubble level (Fig. 4c). The washers may be used to balance out uneven window openings.
Make sure that the window is completely level during installation, so it may be opened smoothly. An uneven installation might interfere with turn-and-tilt mechanisms or negatively impact the operation of skylights.
5. Screwing in the frame
To ensure proper window installation, the frame has to be fixed to the wall at this point, using screws to fit it tightly to the masonry (Fig. 5).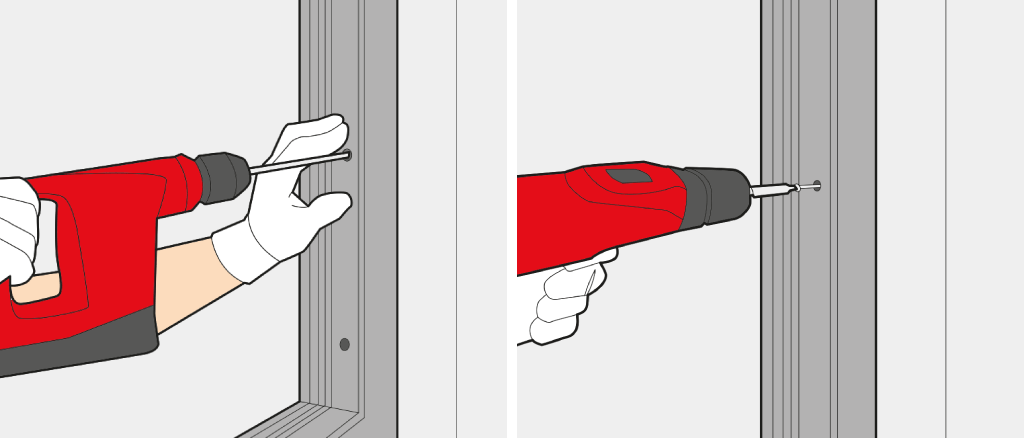 Pre-drill holes using a power drill. Because of potentially different materials used in the original construction of the wall, fragments may break loose and damage furniture, windowsills or the floors. In such cases, dowels may be employed for a tighter fit, while eyeglasses or blankets for furniture can protect against fragments.
Use the drill for screw insertion. The frame is now connected with the masonry. During the next step you will be filling the gaps between these two elements with foam for good thermal insulation.