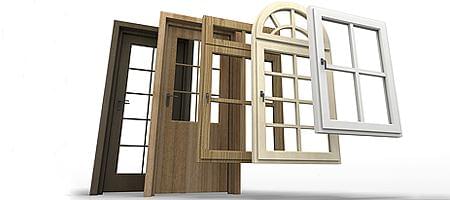 In some countries there may be legal restraints on windows, e.g. in Germany only 1/10 of the width of a room may be window space or 55% of the internal space. In the United Kingdom it is merely recommended that the total window area should be greater than 20% of the floor space for reasons of lighting. However, as individualism plays a major role in planning and building, there is also a great need for special shapes and sizes when it comes to windows.
Special window shapes are very often chosen for their decorative element rather than for purposes of lighting or air flow. Small window sizes, which vary from the standard sizes, are very often used to provide sufficient air and a minimum of lighting to a smaller room such as a junk room, utility room, pantry or small cellar room. However, it is not just these auxiliary rooms which require special sizes when it comes to windows.
Often one finds these in bathrooms, for example where the bath tub is positioned below the window, or where a larger window would enable too much visual invasion of privacy. In all the above-mentioned areas it could lead to smaller windows being selected, i.e. smaller than standard.
However, the opposite can also be true. Panorama windows for example, which are designed to provide a very light and airy living space. In this case, one often designs a size of window that will fill the complete heigth and width of the available wall.
In the same way there is sometimes the requirement for special sizes when it comes to the commercial sector, e.g. in the design of a display window or to provide light to a show room. Large car dealerships are a good example of this, but small and medium-sized boutiques in the shopping areas are others.
Of course, it is not always a question of special shapes and unusual sizes. The three-fold window opening is popular and to a lesser extent windows with four sash elements. Windows comprising three elements are seen in country areas, where these windows are often found in kitchen-dining rooms. Finally, it should be said that when it comes to windows everything is possible if you like it. The requisite window size or shape can be found even to satisfy the most unusual wishes, whether as a standard solution or as a special size or made to measure.