Integrated Window Insect Screens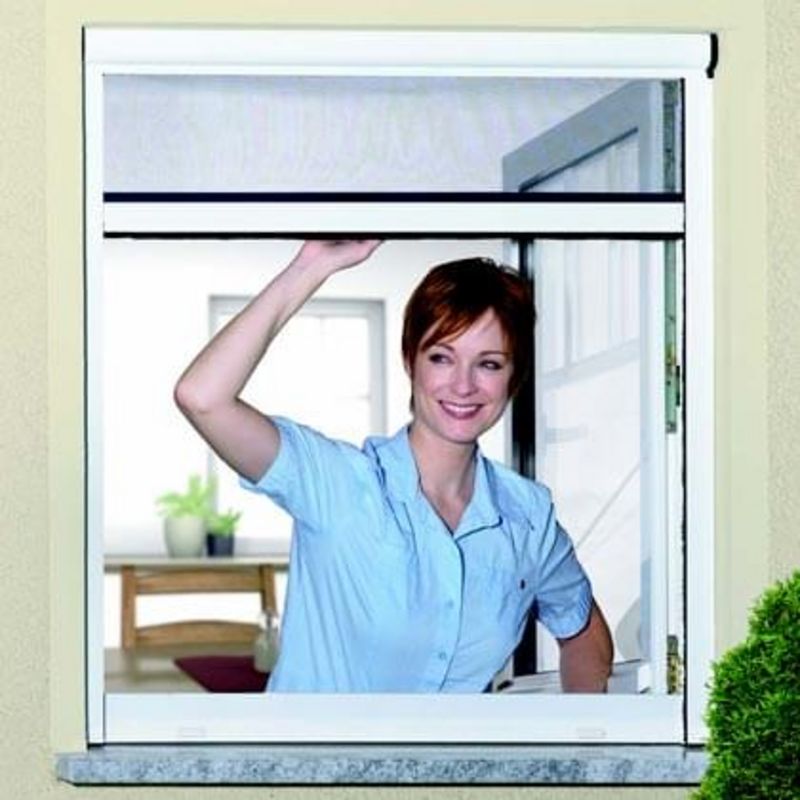 We've all probably spent too much time chasing a few rogue flies through the house or even the occasional bee. Luckily, installing window screens can quickly and easily eliminate the problem, not to mention the annoying buzzing.
Window screens first appeared in the 1820s and were an immediate hit, being so simple and yet providing real benefits every single day. Nowadays, window screen technology has come a long way in terms of both material, function, fit and use. They are available for both doors and windows throughout the home whether on the balcony, patio, living room or attic. Window screens are just as customizable as windows. Fine mesh screens can be used to filter pollen for those suffering from allergies or in regions with high pollen counts. Darker screens to reduce sunlight and keep rooms cooler are also an option for those in hot and sunny climates. On the other hand, near transparent screens are also available to help maximize light.
Screen Window Systems
Classic roller blinds are also well suited for both windows and doors to keep insects and rodents out. Other blind options can be used both horizontally and vertically and work well in attic windows for example. Since the blinds are retractable and only roll down when you choose, they can be left up when not required. This means they never need to be removed when seasons change or to clean windows. Of course, electronically operated screens are also an option and can be lowered and raised by remote control. Fixed window screens are a low cost solution and also ideal for windows not often used or where other adjustable systems are not necessary like with single or double hung sash windows.
Pleated Window Screens
A relative newcomer to the market are pleated insect screens which are made to measure and simply fold up or down as needed. These are most often used on balcony and patio doors since they save space, are easy to operate, and don't interfere with window cleaning. Pleated insect screens are available for both single and double leaf windows and doors.
Screen Doors & Sliding Window Screens
Swinging window screens which swing in and out like a window or door are another option. They close using small magnets attached to the screen and frame, snapping firmly in place and sealing off the interior from bugs while remaining easy to open and close. This would be a good solution for inswing casement windows for example, but not outswing. Another option is a screen door or wicket gate. This is particularly useful in areas where people are frequently going in and out, for example between a kitchen and patio or where children go outside to play. These consist of multiple panels and work well for large door openings. For areas like balconies and patios where space is also an issue, a sliding screen that can be used from inside and outside is a good solution.
Insect Roller Blinds
Insect protection roller blinds have the advantage of being able to be installed in the same box as roller shutters. This means space savings and potentially cost savings a well not to mention being easy to add to existing windows. Being retractable, they can be operated whether the roller shutters are open or closed. Insect roller blinds are always manufactured from aluminum and most producers offer 5 year guarantee on their systems.
All the varieties of insect protection described here provide protection from mosquitoes, flies and the like. Before choosing your system, it is important to identify what kind of insects or rodents you want to keep out and compare the location for each screen. The requirements for an unused basement window and high traffic patio doors will naturally be quite different. Whatever your needs, Windows24 can help you configure the perfect solution for your home.