The measuring procedure of a patio door of an old building differs from that of a new. The biggest difference is the fact that there are already doors installed in old buildings.
The measurement procedure is slightly more complicated, even if you have existing blueprints. When constructional changes have been performed over the years, the given data might not be up-to-date anymore.
In order to determine the necessary measurements of your patio door, you must re-measure the dimensions.
When differences in the measurements occur, they can be put down in the blueprint. Please make sure to also note the current date.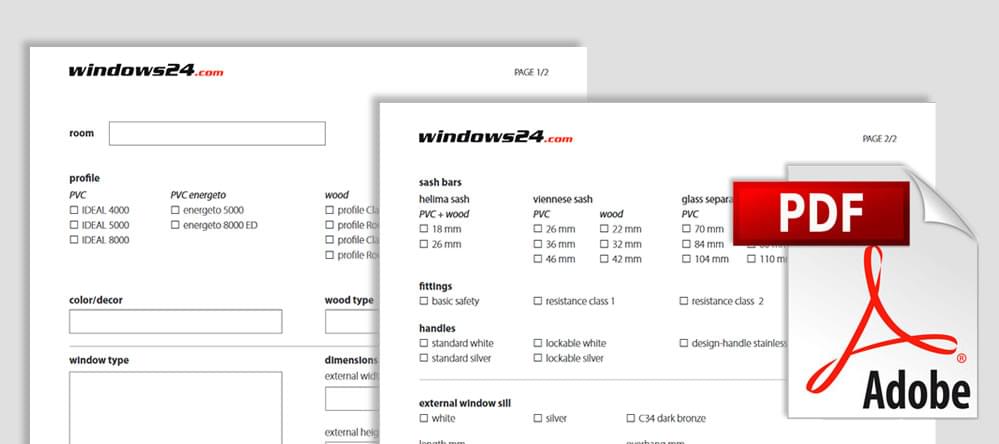 You can also use the measuring guide to write down all respective figures during the measurement process. Please print it out, before you start with the measurements of the patio door (Fig. 1).